Sie sind hier: Startseite > English > Recipes > Florenteanuts
Florenteanuts™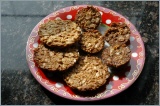 Based on the almond florentines it is rather easy to make a peanut alternative. Because of the method of preparation, the sliced peanuts are covered by sugar, which makes sure the fresh nut taste is preserved.

Ingredients:
250 g sliced peanuts
100 g whipping cream
150 g sugar
30 g butter
1 scoop of flour
Possibly some baking chocolate

In a saucepan over low heat combine cream, sugar and butter. Keep stirring until the butter has melted completely and a smooth mixture has been formed. Keep the heat low (< 50° C)!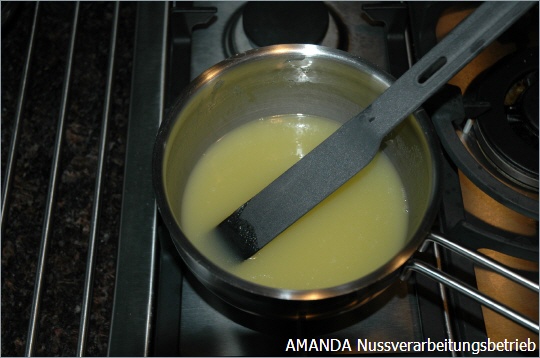 Stir in the sliced peanuts until an even mixture forms, where all the peanuts are covered by the mixture. Stir in 1 scoop of flour. If desired, stir in the baking chocolate chips.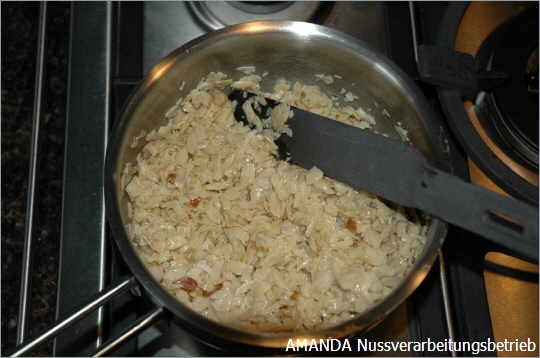 Scoop the mixture in a silicone baking form or paper muffin cups. Height up to 1.5 cm. Press lightly.



Bake in preheated oven at 160 – 170 ° C, during 45 to 60 minutes. The sugar should caramelize to a nice brown color. Allow the florenteanuts to cool in the baking form.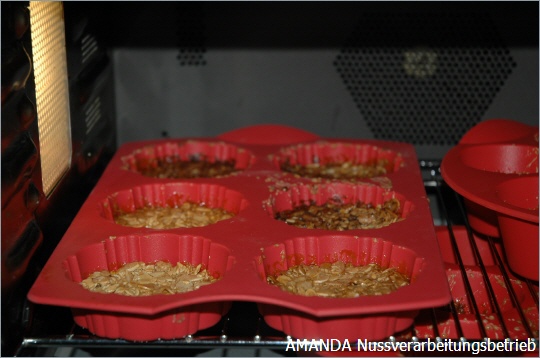 Enjoy!